Office & Commercial Building Maintenance Programs
Janitorial Services
Techniclean janitorial and commercial building maintenance specialists provide consistent, quality maintenance and janitorial services to businesses and corporate headquarters. Our hard work, attention to detail, dedicated and trained staff and high standards have earned us outstanding reputation in commercials building maintenance.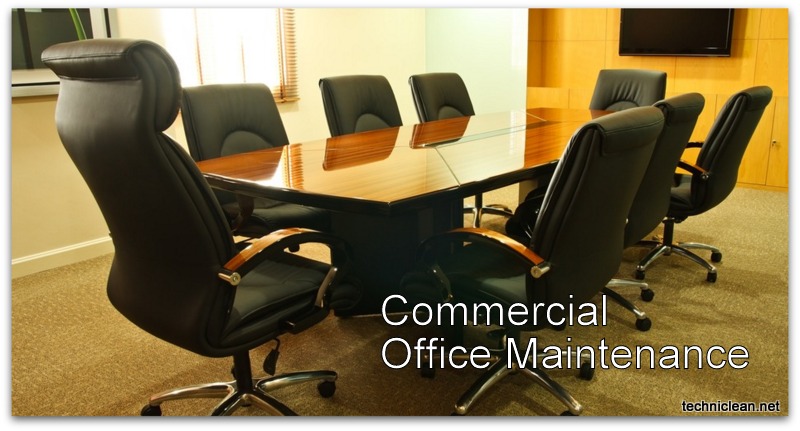 Providing Professional Maintenance Service since 1998
Techniclean has been providing commercial building maintenance and janitorial services since 1998. All of our cleaning technicians are well trained and tested in the latest technologies and equipment.  Our on-site client service managers will physically inspect  and keep up on the cleaning requirements in your facility.
Regular cleaning and janitorial maintenance program can extend the life and maintain the appearance of your valuable property. In addition, it will save you the expense of repairing or replacing damaged flooring, wall coverings or furnishings.
Experts in Janitorial & Building Maintenance
Floor Maintenance
Window Washing
Techniclean is fully licensed and insured company and our work is 100% guaranteed.  We invite you to try our services and join our many satisfied customers! You'll be glad you did.
We think Techniclean does absolutely beautiful work! Their technicians come on time and are meticulously careful leaving the house looking perfect.–Barbara Nelson, Palatine, IL.
Absolutely Professional on time knowledgeable-well mannered-great technicians- very helpful. Really one of the best experiences I have had in a long time. I wish that every company I deal with had representatives as good as Elvis from Techniclean. Great Job.–Mike C., Waukegan, IL
They were fantastic. They alerted me to several paint stains on my rugs that were made by my contractors, and spent extra time, at no extra charge, to make sure that they removed them. They were punctual and polite, and I even received a handwritten thank you note from the owner. The rugs look great, and I would recommend them to anyone.–Nicole Jacob, Winnetka, IL