Professional Fire Damage Restoration
Fire Damage can strike at any time! When it does you need the most qualified fire damage restoration professionals to put you back to normal as fast as possible. Our Restoration Specialists can give you the help you need when you need it.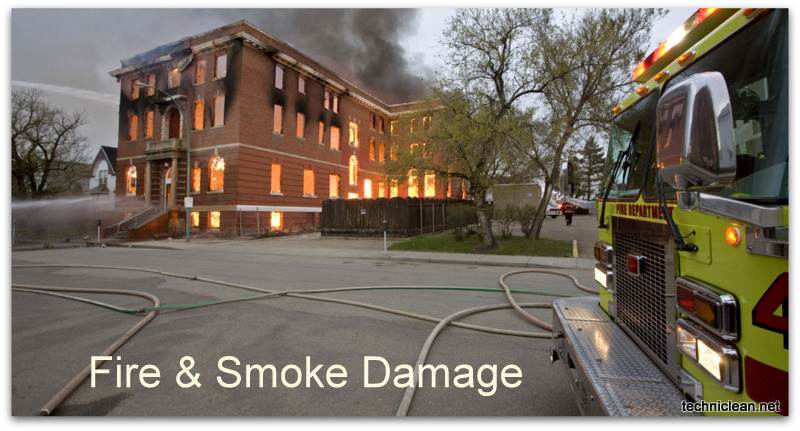 We at Techniclean can handle fire damage properly. Our state-of-the-art equipment and highly trained and certified restoration technicians, can take care of toughest fire restoration problems. We can successfully eliminate contaminants and odors, soot, smoke particles and other traces of fire and smoke
Techniclean provide immediate, fast service in the event of fire damage emergency.
Our emergency team is available 24 hours a day, 7 days a week.
Our fire damage restoration steps include:
1) Inspection, testing and documentation
2) Moisture reading and documentation
3) Water extraction and removal
4) Thermal fogging & deodorizing
5) Furniture and contents packing, tagging and removal
6) Structural drying & contents cleaning
Techniclean is fully licensed and insured company and our work is 100% guaranteed.  We invite you to try our services and join our many satisfied customers! You'll be glad you did.
We think Techniclean does absolutely beautiful work! Their technicians come on time and are meticulously careful leaving the house looking perfect.–Barbara Nelson, Palatine, IL.
Absolutely Professional on time knowledgeable-well mannered-great technicians- very helpful. Really one of the best experiences I have had in a long time. I wish that every company I deal with had representatives as good as Elvis from Techniclean. Great Job.–Mike C., Waukegan, IL
They were fantastic. They alerted me to several paint stains on my rugs that were made by my contractors, and spent extra time, at no extra charge, to make sure that they removed them. They were punctual and polite, and I even received a handwritten thank you note from the owner. The rugs look great, and I would recommend them to anyone.–Nicole Jacob, Winnetka, IL